User-friendly telephony administration
Zürich, 05.06.2018 – Reference University of Zurich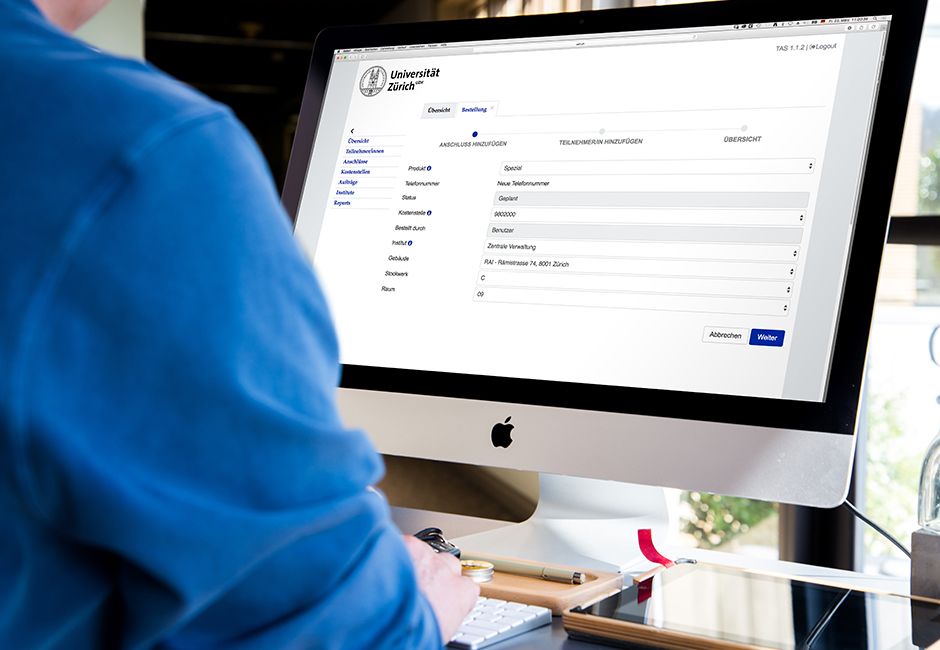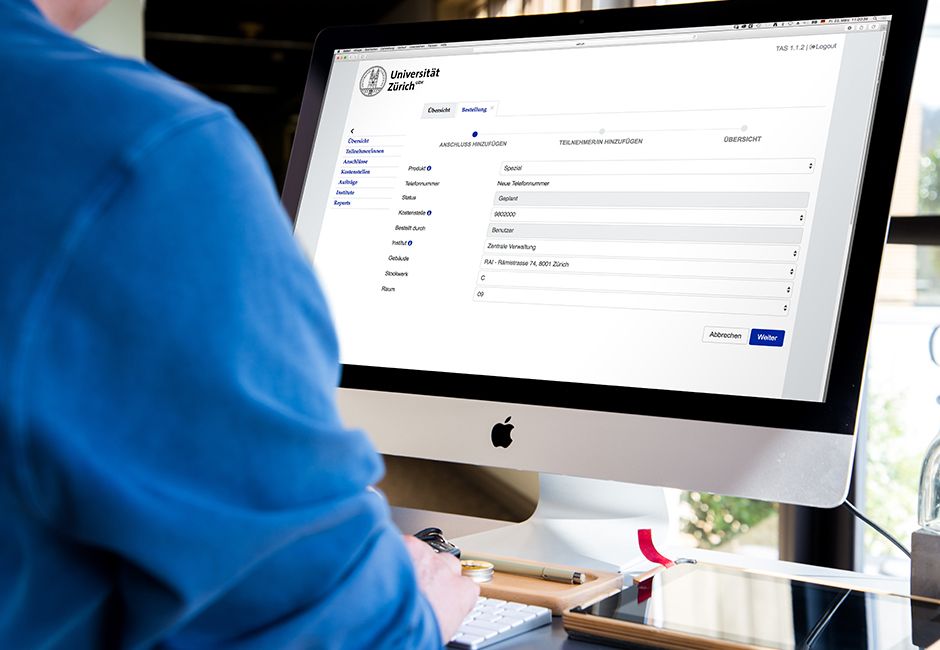 Ergon has redeveloped the TAS telephony administration system for the University of Zurich (UZH). Ergon's solution provides UZH institutes with a modern and easy-to-use tool for recording and managing fixed-line, mobile and Voice over IP (VoIP) products. UZH is the largest university in Switzerland with more than 25,000 students, around 8,100 employees and over 150 institutes.
With the new development of TAS, Ergon replaced an existing system, which, in addition to the redesign, also required the migration of existing data and connection to the surrounding system environment. TAS thus enables the telecoms delegates in the respective institutes and the IT officers at UZH to order new telephones and connections as well as to mutate and terminate existing connections. The software is based on a micro-service architecture and uses Docker, Angular and Vertx, among others. TAS is integrated as a web application in the IT infrastructure of the University of Zurich and is available via Intranet to a closed user group.
Based on time and content requirements, Ergon and the IT Department at UZH decided in favour of an agile project methodology. In close cooperation with the customer and in regular sprints, the solution was gradually developed and successfully launched in January 2018 as desired.
TAS manages around 15,000 participants with 13,000 connections for around 150 institutes in over 250 buildings.