As provider of customised software solutions and software products, Ergon is organized into three departments. The two service departments Finance & Telecom Solutions and Enterprise Solutions work for various industries. The product department Application Security develops and distributes our security product Airlock Suite. Consulting, User Experience and Augmented Reality are cross-departmental units.
Within the departments, the stable and autonomous teams are the central units. They help determine which technologies and working methods will be used in their projects. They often structure their work with the agile methods Scrum and Kanban. A "technology sounding-board dispenses advice to teams and guarantees that knowledge is shared right across the company. Planning meetings, brief daily team updates and debriefings all result in greater transparency about the progress of a project, ensuring early and productive use of software and thus enhanced customer and staff satisfaction.
Executive Board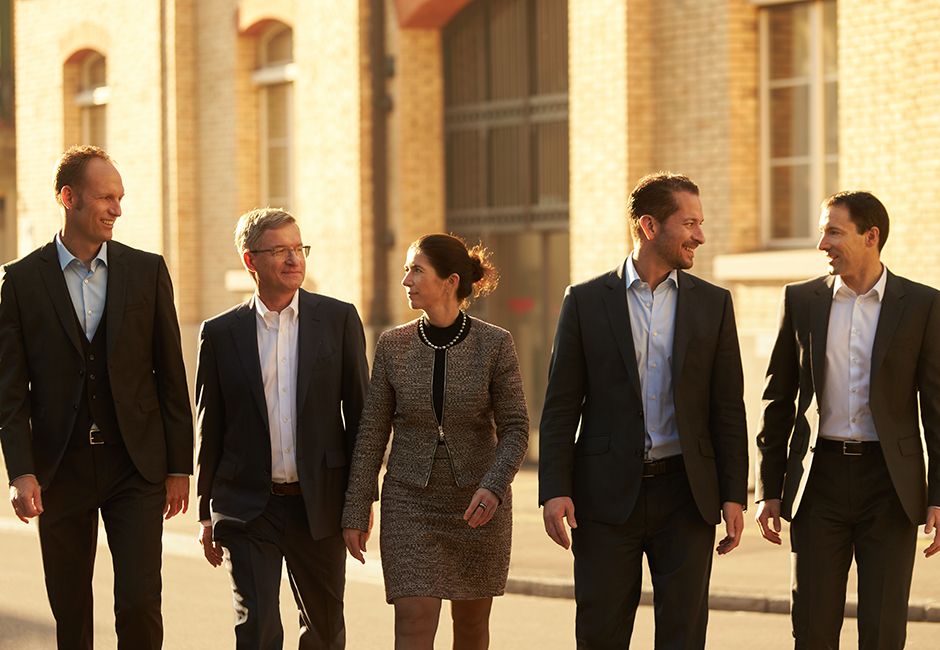 Board of Directors
Ergon's Board of Directors consists of equal numbers of large and small shareholders to ensure an appropriate representation of different perspectives.