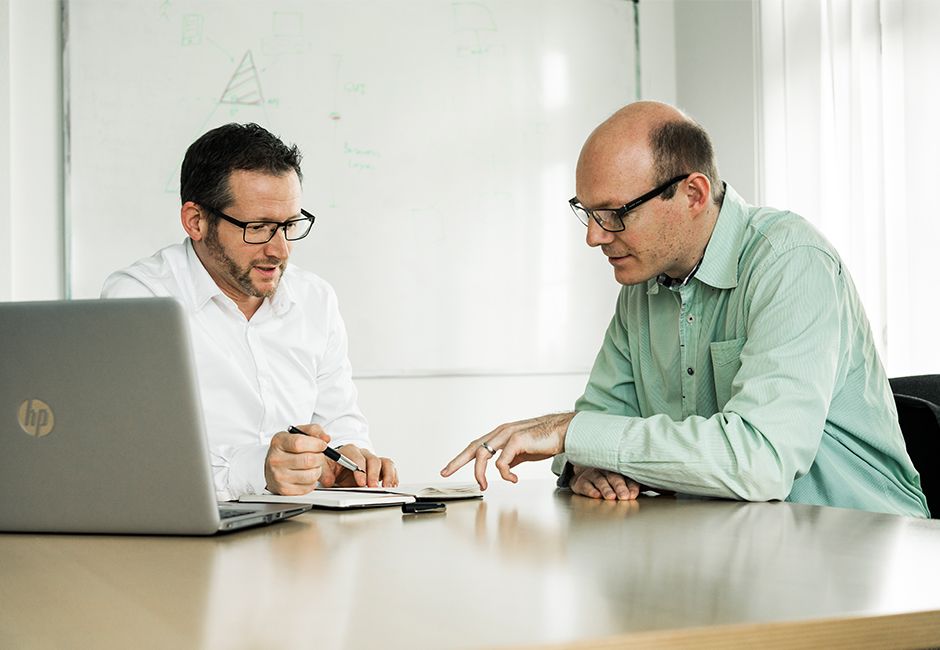 Today, the 'digital transformation' is fundamentally changing the world of work in all sectors. There is a multitude of new 'digital' opportunities, but there are also threats. The complexity of the environment has increased substantially, as have the difficulties involved in technological and organisational implementation. Companies now need to set their priorities, ensure their digital projects are on the right track, in terms of both their function and technology, and implement them correctly, while at the same time ensuring their people are involved and included in the process.
Our consulting services offer customers the benefit of our many years of project experience in various branches, together with the in-depth knowledge of technologies and methods brought to the table by our highly-qualified employees. Not only do we know how to solve a problem, but the chances are we have already implemented a solution to something similar in one of our own projects. We are delighted to be able to share our experience with you.
Our consulting activity covers a range of areas:
specific domains (order processing, human resources, product management, digital finance, smart industry)
technology (architecture, reviews, security)
innovation technologies (Internet of Things, machine learning, AI, XR, Big Data, blockchain)
organisational aspects (business processes, governance, digital change).
We offer this consulting to our clients in the form of dedicated concepts/strategies, analyses/reviews or coaching; either in combination with or independent of Ergon's implementation activities.
Innovative and practicable solutions that enable your company to achieve the best possible results are facilitated by the extensive experience and independence of our advisors.